Qasim Ellis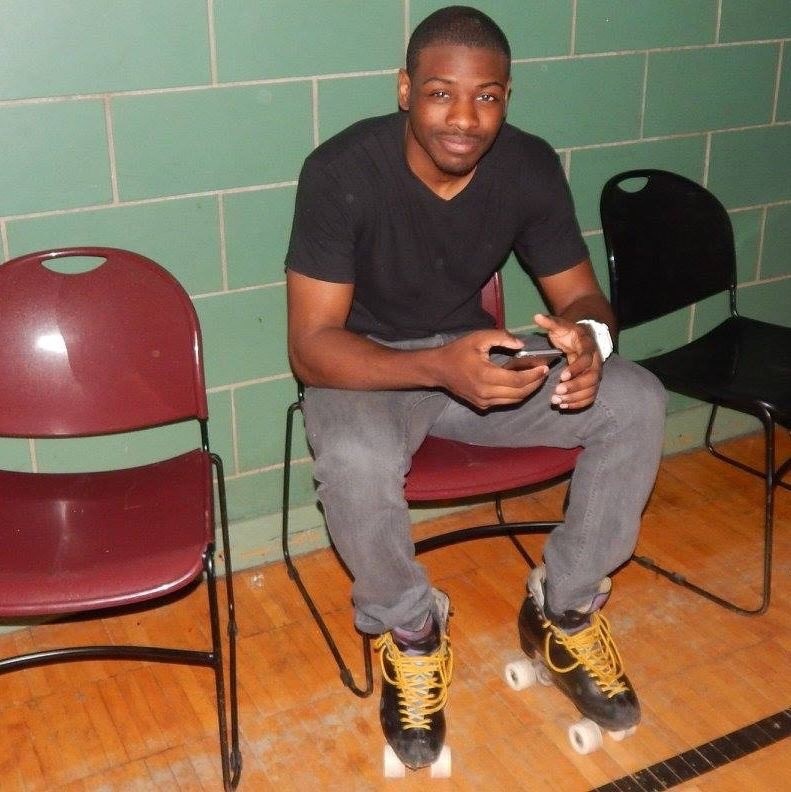 Name: Qasim Ellis
Instagram: @q3clutch9e
Tell us about your skate set-up: Boot: Riedell Fusion 2010, Plate: Snyder Imperial Dance Plate, Wheels & what surface you skate with these wheels: All American Plus (Indoor Wood Surface), Bearings: China Red Bearings, Toe Stops or Plugs: Neither - Dance Plate, Pads & Protective Gear: None, Accessories (Laces, Lasso, Toe Caps, etc): A Smile lol 
Describe your skating style.
 My skating style is a mixture of technical moves and free flowing dance moves.  I honestly let the music dictate what will happen next and just go with the flow.
What's your favorite skate spot? Hot Skates and United Skates are my favorite places to skate every week.
Why do you love to roller skate? "I roller skate because it's one of the places where I can completely zone out and enjoy myself leaving all of my cares and worries outside. It doesn't matter how many people are at the rink or what music is playing, once my skates go on my mind and body go into auto pilot."